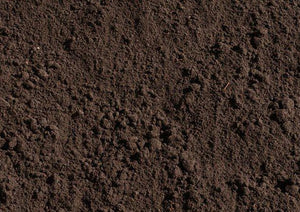 PLEASE CALL FOR AVAILABILITY
Screened Topsoil is the same soil as unscreened, but it has been sifted or screened to remove clumps, rocks, roots, sticks, and other debris that may have been in it. Screened topsoil is great for gardening because it mixes easily with potting soils, compost, and fertilizer, and is generally loose and easy to amend for drainage.
Screened Topsoil can be used for Gardening, lawn preparation, flower pots, and planters, and as a walkway base are ideal uses for screened topsoil. You wouldn't want unscreened for these uses because of the clumps, sticks, and even weeds that may be in the soil.
Our Screened Topsoil is stored dry under a 1,200 sq. ft. roof.
Delivery Dates are subject to change due to Material Availability and Weather Conditions.
Click the buttons below to see more product information and a cubic yard calculation coverage chart.
Good price and service
The pricing was excellent, service was good and the product was as promised.
Top soil
Exceptional, just like our previous order and delivery. Delivery was great, instructions were followed. Do not hesitate to order any materials from Froehlichs Farm
30 tons screened top soil
Great experience, very nice to deal with and a great product. Thank you
Happy Customer
Easy to order from, responsive to questions and prompt with delivery. What more could you want except a great product. That too ! Filled my needs perfectly.