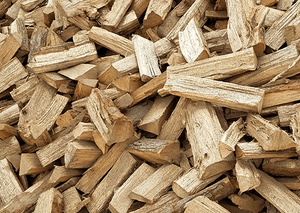 Our seasoned hardwood firewood is wood that has been cut and allowed to dry for several months, typically 6-12 months, before being used as fuel for fires. The process of seasoning reduces the moisture content of the wood, making it burn more efficiently and with less smoke. Hardwoods such as Oak, Maple, and Ash are known for burning hot and long, producing less creosote buildup in chimneys and fireplaces. These types of woods also have a lower moisture content than softwoods, making them a better choice for burning. Seasoned hardwood firewood is an excellent choice for indoor and outdoor fireplaces, wood stoves, and fire pits because it burns cleanly and efficiently, providing heat for a long time.
Our Bucks County Seasoned Firewood is available to be delivered directly to your home or business as well as available for pick up from our facility.
Firewood
The firewood is the best and delivery was on the date as promised.
Highly Recommended Family Business!!!
Very friendly knowledgeable staff and quality products! Just got my cord of Firewood for the cold weather that is approaching! I highly recommend FS Bulk and Froehlich's Farm.