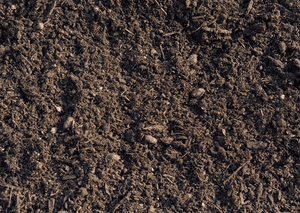 Our Amended Soil Mixture is great for rain gardens, retention basins, and other water feature applications. The Amended Soil Mixture is a specially formulated blend of soil, sand, and organic matter that is designed to improve the drainage and water-holding capacity of the soil. This type of soil mixture is ideal for use in rain gardens and retention basins because it allows water to percolate through the soil quickly, reducing the risk of flooding and erosion. The organic matter in the mixture helps to retain moisture, while the sand improves aeration and drainage.
The Amended Soil Mixture consists of 25% Premium Concrete Sand, 25% Natural Triple Ground Mulch, and 50% of our Screened Organic Planting Compost.
Delivery Dates are subject to change due to Material Availability and Weather Conditions.
Click the buttons below to see more Product Information and a cubic yard calculation coverage chart.
FS Bulk
Cooperative communication about Amended Soil Mixture, specific to needs and wants. Price was good, delivery was excellent.
So far so good
Price, delivery as well as customer service was great. I am very pleased with the Amended Soil so far it was as expected. I just received so time will tell how well things grow. I will buy more bulk products in the future.
Quick and excellent service
It's just that simple. Good soil, price, and service. Will is again