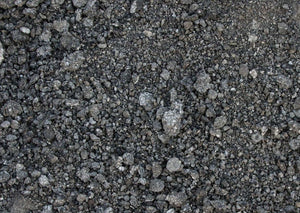 Asphalt millings are a recycled asphalt product made by grinding up asphalt that has been removed from a road or parking lot. The millings are then transported to a facility where they are screened to remove debris and large particles, creating a crushed and pulverized product. They are typically black in color and have a very fine texture, similar to that of gravel or sand. Asphalt millings are a cost-effective and eco-friendly alternative to traditional asphalt. They can be used for a variety of applications, including driveways, walkways, and as a base for new asphalt paving. They also serve as a good drainage material and a suitable material for equestrian arenas and tracks. They are also used as a sub-base for parking lots, driveways, and other surfaces.
Delivery Dates are subject to change due to Material Availability and Weather Conditions.
Click the buttons below to see more Product Information and Tons per Square Foot Calculation Coverage Chart.
Great experience, as always
Product was as advertised. Delivered as promised at a great price. Very satisfied.