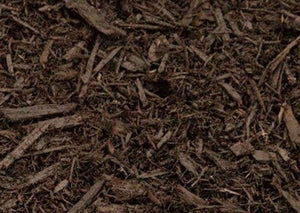 Get ready to add some warm, natural charm to your garden with the Triple Ground Dyed Brown Mulch from FSBulk.com. This mulch is unlike anything you've seen before, combining premium quality with a warm, inviting color that will make your plants and flowers look their best.
The Triple Ground Dyed Brown Mulch is made from a blend of high-quality, all-natural materials, including leaves, bark, and wood chips, that are ground three times to create a premium mulching solution. The materials are then dyed a warm, inviting brown that will complement any garden style, from traditional to modern.
But this mulch is more than just a cosmetic addition. It also offers real benefits to your plants and soil. The mulch helps retain moisture in the soil, reducing the need for frequent watering. It also helps regulate soil temperature, keeping roots cool in the summer and warm in the winter. And, as the natural materials in the mulch break down over time, they will add organic matter to your soil, improving its overall health.
One of the great things about the Triple Ground Dyed Brown Mulch is its versatility. It can be used in any type of garden, from a large estate garden to a small container garden on a balcony. And, because it's dyed, the color will last longer than other mulching options, so you won't have to reapply it as often.
So, if you're looking to add some warm, natural charm to your garden, look no further than the Triple Ground Dyed Brown Mulch from FSBulk.com. With its premium quality, inviting color, and real benefits for your plants and soil, it's the perfect addition to any outdoor space. So, why wait? Get yours today and start transforming your garden!
Delivery Dates are subject to change due to Material Availability and Weather Conditions.
Click the buttons below to see more product information and a cubic yard calculation coverage chart.
Our go to for local mulch!
Professional, delivery. Polite and respectful of property. Great prices still beat others even with delivery charge. Thanks so much!
Best mulch around
Repeat customer. Tried several local companies prior to FS and was either displeased with the quality (lots of debris and fading) or was overcharged. FS offers a high quality product for a great value. I plan to utilize them for all of my landscaping needs.
Easy
Good, price, good website, on time delivery.
Triple Ground Dyed Dark Brown Mulch