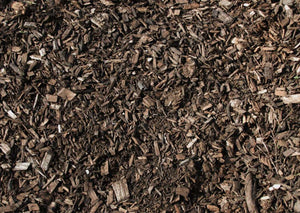 Our Screened Organic Compost is made from a combination of virgin agricultural products: grasses, leaves, bark, screened topsoil, and sand. NO MUNICIPAL WASTE! Processed, fully aged, and screened to produce the perfectly balanced soil ingredient. Our Screened Organic Planting Compost will build very productive soils by adding organic matter to flower beds, raised beds, gardens, and lawns. Naturally organic and pH-balanced, compost is an economical way to improve poor soil conditions.

Our compost is manufactured in strict accordance with all state and federal guidelines.
Uses include garden soil amendment and improvement, natural fertilizer for planting beds and raised beds, and thin topdressing for lawns. 
Delivery Dates are subject to change due to Material Availability and Weather Conditions.
Click the buttons below to see more product information and a cubic yard calculation coverage chart.
Compost
Compost was as described. Excellent service and a generous yard.
Screened Organic Planting Compost
That's some fine compost soil you got there, fella!
Material delivered is ideal for our raised bed vegetable garden and we are well pleased to have it!
Just what I needed for a raised bed
I filled 3 4x8 raised beds with this last spring (2022) and I had a fantastic vegetable yield. It drains well and is PH balanced and fertile. Yes there is small pieces of wood in it which are fine for keeping the soil loose and separate.
Had a lot of wood chips in it
We are sorry to hear that you are not satisfied with our product. We encourage all our customers to come to our farm and inspect our products before purchasing so they know what to expect. As our website description clearly shows, our organic planting compost is designed to have small pieces of wood particles in the compost; which for raised beds provides better irrigation and promotes better root structure for new plants. At $30 per yard, a majority of our customers find a tremendous value in our compost resulting in many repeat customers.