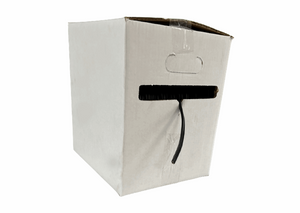 CPRO CP-122G250-EZ Low Voltage Wire Copper Coated Aluminium Wire - 250ft
Our professional-grade low voltage landscape and outdoor lighting wire is available in spools of 250′ in 12/2. The wire is specifically designed for low voltage landscape lighting and outdoor lighting applications. Our direct burial wire is UL listed and UV ray resistant..
12/2 Wire Specifications:
Jacket Material: PVC
Jacket Color: Black
Temperature Rating: -13ºF to 140ºF
Operating Voltage: 30 VAC Max
Assembly: Two conductors laid parallel and insulated
Packaging: Available in 250′ Spools with EZ Pull Box
Click the button below to see more Product Information.